COVID-19
Return to Work Risk Assessment & Control Plan
You are already aware of the Government's decision to ease some of the COVID-19 restrictions with a view to carefully manage a kick-start of the economy. To assist in this, the Government has issued a set of workplace guidance publications for organisations to adopt as part of their return to work protocols and risk management of the COVID-19 hazard. However, the guidance is only a framework and its interpretation in your industry can be ambiguous. Getting it wrong, more than ever, cannot be an option.
That's why Force Four now offer a COVID-19 Return to Work Risk Assessment & Control Plan that features the six key factors that will ensure that you get it right.
Our service, provided by experienced industry professionals, includes:
Return to Work Risk Assessment & Control Plan development or review
Workplace procedure change management reviews including social distancing, PPE, health surveillance, control measures etc
Health, physical & mental health and wellbeing in association with Mind.
Communication and information (full design & implementation of distancing signage and 'sneeze guards', full site communication audits, staff briefings, revised inductions including film inductions)
Leadership and stakeholder engagement, full engagement plan design & deployment, damage limitation plans
Assurance statement by IOSH/NEBOSH accredited experts for total peace of mind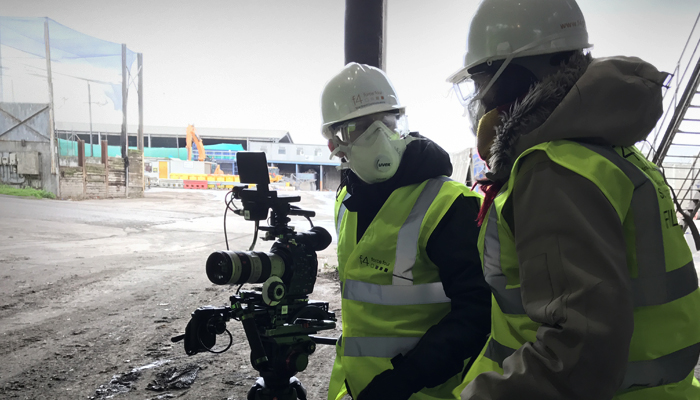 Essential to onboarding into a good safety culture,  our induction films enable you to induct new employees and contractors in a consistent and engaging way. We can also fully automate the induction process online with our StartSafe™ Online Inductions Portal, so contractors and new staff can be inducted before they attend site and commence work.
Our accredited, award winning film crew are experts in producing induction films for high-risk industries, on all topics of Health & Safety from confined space and PPE to excavations and manual handling.
Learn more about how we combine our award winning creative studio and professional safety experts to create engaging, memorable and impactful safety inductions for HSE professionals. Orders received before 30th July receive a 20% discount on the first three projects.
HSE Policy Manuals, Communication & Signage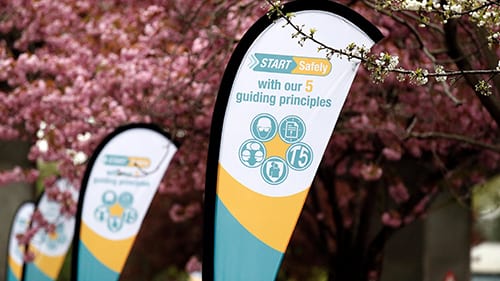 We help HSE professionals to create and publish cohesive suits of technical HSE policy documents, creatively designed to be engaging to the reader, and duly compliance checked by our specialists.
We also design, produce and deploy complete HSE visual communications campaigns which includes full HSE and 'wayfinder' signage schemes.
Why not try our free 'HSE Site Comms' audit to find out how you can reduce costs and increase your visual communications efficiency.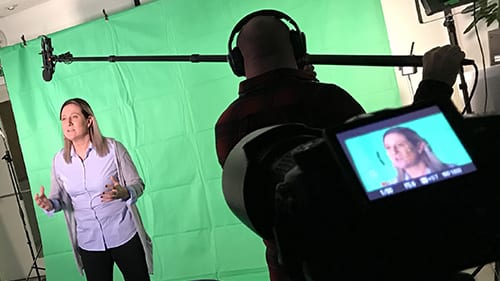 Ongoing compliance and refresher training – Keep your team safe and compliant with our suite of low cost, online health and safety training courses. Over 40 courses including PPE, Manual Handling, Fire safety, all CPD qualifying and you can try it out, risk free with a one month free trial period for ALL online courses.
Bespoke HSE Training Courses and 
Train-the-Trainer programmes – 
From behavioural and values based safety process, to human factors and Safety Leadership, we'll design a course specific to your people, site, processes and values.
Great safety starts with a great conversation…