CMI Accredited
Leadership and Management Courses
Are you looking at your professional development and wondering how best to proceed? Or maybe there is a job or promotion on the horizon that you'd like to apply for, but you need to demonstrate more skills and knowledge.
CMI offers a wide range of qualifications that capture all facets of professional development, people management, operational skills and more. A professional qualification from the CMI will put you ahead of the competition.
As you'll have seen there are a myriad of training providers out there, but we're different. We boast a 100% pass rate, we tailor our training to suit your requirements and our clients and learners trust completely to support them throughout the course.
As a registered centre for CMI we deliver courses from Level 2 through to Level 7, so you have options and we're on hand to offer expert advise to ensure you select the correct units to achieve your objectives.
This is an investment of money and time and we want to ensure you make the right decisions first time.
Each year over 30,000 people study a CMI qualification. Here's why…
Valued by employers

 

– our qualifications are designed in consultation with employers to meet today's demands

Progressive

 

– progress through Award, Certificate and Diploma and qualification levels 2-8

Range

 

– over 110 qualifications at every management level, providing development suitable to all managers

Supported

 

– resources designed specifically for your qualification to ensure you have the correct support

Free membership

 

– for the duration of your study you will have access to all key membership services.
Chartered Management Institute Course FAQs
See below the questions most frequently asked by someone in your position. The answers to these questions will help you make your decision.
What is a professional Body?
Professional Bodies are organisations where individual members set the standards for quality, knowledge, skills and ultimately qualification standards in their chosen field. The Chartered Management Institute sets an agreed standard for managers and leaders across the country and it represents the interests of its members across the country. Incidentally the CMI is the only Chartered professional body in Management and Leadership and this status brings gravitas and conveys a mark of professional competency.
When you enrol on a CMI course with us you automatically become a CMI member. This membership brings you a suite of benefits, including access to a huge library of resources, invites to a variety of networking events, CMI magazine subscription, access to the latest research, the best strategies and the latest talks from the biggest names.
Force Four, along with CMI, stay up to date on the latest trends, happenings and updates within Management and Leadership allowing us to offer you current and relevant guidance. CMI can also offer a CPD (Continued Professional Development) service to managers or aspiring managers.
CPD is about staying relevant and keeping yourself ahead of the game and in today's market, that's exactly where you want to be.
CMI is the most recognised global qualification in management. It's now very common for people to move around the world for their role and therefore it's vital that the qualifications on your CV will be recognised outside of the UK. The CMI qualifications demonstrate that you are at the cutting edge of current management and leadership techniques and knowledge.
Your association with the CMI is a compliment to your dedication and intent to stay on top of your game.
Who are professional qualifications for?
We believe, and have proved, that anyone is able to undertake a CMI qualification. The beauty of the CMI offer is the variety of topics and levels of qualification. From CMI Level 2 right up to CMI Level 8, all levels of learners academic ability can be catered for.
A professional qualification from the CMI is by far the best investment if you're looking to develop personally and professionally, demonstrate your skills and knowledge to enhance your career. Learners who have achieve a CMI qualification have reported an increase in confidence and ability in their current job and an increased confidence to apply for more senior management roles.
Will the professional qualifications help me achieve my goals?
At Force Four we pride ourselves on working with you to ascertain your goals. We understand that goals really can vary from person to person and can range from an increase in salary, a desire to manage a team, achieve a better work-life balance, a new career direction and much much more. This isn't a case of one size fits all and we're here to get you the best fit.
Having a target to work towards keeps you focused on your endgame, we know all too well that juggling your job, family and study time can be a challenge but nothing motivates a person like an achievable target! Here at Force Four we will work with you to plot achievable goals and targets to ensure you get the most out of your learning journey. We know that you can achieve your goals and succeed in your chosen qualification and we're here to keep you on track.
What are the benefits of a professional qualification to me?
Along with the benefits already mentioned, our bespoke courses include skills and knowledge you can adopt immediately. The aim is to make you a better manager and passing the qualification is just the beginning. You'll gain confidence and clarity when you start applying your learnings and succeeding.
How will my employer benefit?
A couple of quotes here to answer how a workforce with CMI qualifications can benefit an organistation:
Directly from CMI:
THREE WAYS YOUR ORGANISATION CAN BENEFIT FROM WORKING WITH CMI:
1. Winning performance
More effective managers and leaders create a better performing organisation. Training interventions from CMI helps them realise their full potential, rapidly transferring their learning to make a greater impact in the workplace and driving your business forward.
2. Winning business
Recognition, endorsement, qualifications, standards – if your organisation can demonstrate impeccable credentials in this respect, it gives you competitive advantage that could help clinch new business.
3. Winning ways
Managers with a CMI qualification effectively have a 'license to practice.' Their code of conduct and set of ethics – not to mention their professional skills – reflect on your corporate reputation. This professional excellence also helps you recruit and retain managers who can make a real contribution.
The famous Richard Branson quote that he penned in 2014 goes "Train people well enough so they can leave, treat them well enough, so they don't want to"
Which level is right for me?
As previously mentioned we work with all of our learners to ensure that each and every one is one the right path for them. We'll discuss your capabilities, objectives and goals and tailor the course to suits your specific needs.
Book a free, quick chat today to see how we can help you get where you want to go. 0800 470 4441 training@f4group.com
What are my study options?
Force Four are able to deliver courses to you in a variety of ways to best suit you.
Online – this means you will get access to the course as well as the supporting learning resources and you are able to complete the units at your leisure. Force Four will provide full, unlimited support to offer you support and guidance when you need it most.
Distance learning – you will get access to the course along with a training calendar that includes virtual or remote training sessions with the Force Four training team. These sessions will deliver you information and advice regarding each task in each unit.
Blended – you will be given access to the full course as well as interactive training sessions via face to face or remote live delivery. These sessions will explore each of the tasks and undertake exercises to embed the learning. You will come away from these sessions with a detailed outline of the answers you plan to submit.
Intensive – you will gain access to the full course and you will undertake training sessions where each unit is fully explored and the answers completed. You will come away from these sessions with a full understanding of the CMI requirements and exactly how you plan to complete your answer.
Please contact us with questions as to how we can arrange to best accommodate your time and preferred method of study.
I haven't studied in a while – will I be able to do it?
We get it, there's a lot going on in your life now, you might not have been in an academic environment for a while and this is enough to put you off any more learning. Learning with Force Four offers you flexibility with the all the support that you need to succeed. If you'd like a chat through any concerns you have feel free to get in touch with the training team on 0800 4704441, we're happy to help.
Can I fit studying in with work and the rest of my life?
Force Four deliver all of our courses in a number of formats especially designed to accommodate the different circumstances of our learners. If you have just a few hours a week then you might be better suited to a distance or online course, however if you have blocks of time you can spare, such as a day here and there then blended learning might be best. Our team can help you choose the best format for you, give us a call and let's have a chat.
How long will it take?
Well how long is a piece of string!?This is a question often asked but in reality its different for each learners. However, to give you an idea, for level 3 qualifications we allow around 1-2 months for an award, a certificate would be 4-6 months and a diploma around 12 months but these aren't set in stone. Some learners like to complete all the work and submit all at once and get through the qualification as quickly as possible while others like to take time to explore all options before submitting their work so really, it's up to you.
For each level of CMI there is a guide to the total unit time but your mileage may vary. That information is in the overall CMI chart.
How does the marking work?
Once you are satisfied with your work it will be issued to CMI for formal marking, this can take up to 6 weeks per unit. The CMI marker will thoroughly review your work and you will receive a mark sheet. Either the work will PASS which means no further work is required, or you may receive a REFER. With a referral the marker will issue clear feedback on where you need to amend the work. Each unit is allowed a maximum of 3 referrals, which gives you ample opportunity to change the REFER into a PASS and we're on hand to guide you through.
CMI Accredited Leadership and
Management Training Course Enquiry
To find out more give us a call on 0800 470 4441 or simply use the enquiry form below selecting the course(s) you're interested in: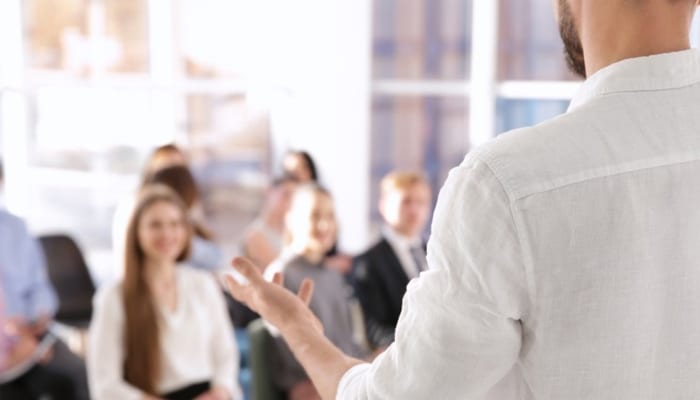 Leadership & Management Training
We're an accredited training provider for the Chartered Management Institute (CMI) range of courses. We are the only company in the UK to provide a specific Safety Leadership Training course pending accreditation by the CMI.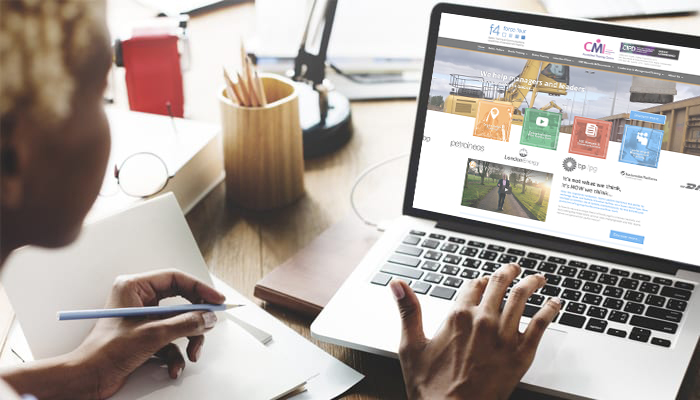 HSE Documents & Engagement Programmes
This is where it all started for us. For over 20 years we've been turning tedious HSE manuals into clear, engaging communications. We can script and check against latest compliance if you're too busy. Our approach is very different and our initial investment in getting it right for you is refreshingly simple, but incredibly effective.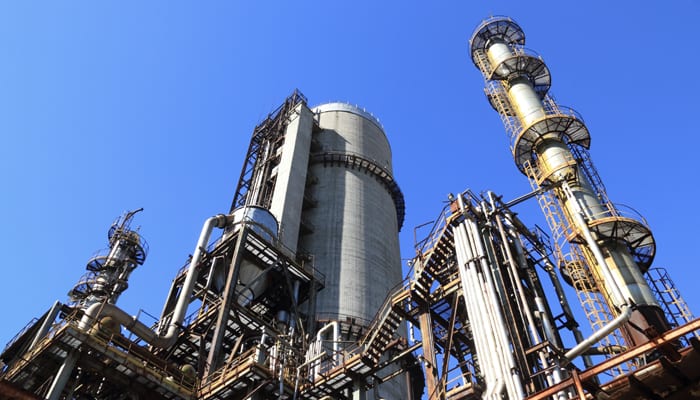 Behavioural Safety & Safety Leadership
'Face to Face' fully immersive integration is at the very heart of our training. Our Award-Winning Training Programmes are proven to change safety behaviours in high-risk industries from oil & petro to waste management, rail and shipping.
Great training starts with a great conversation…