Can I force employees return to work?
It's a can of worms, but there is guidance. You should already know that Risk Assessments should be conducted as a standard, prior to anybody returning to work. Make no mistake. As I wrote in a previous article, HSE.gov representatives are actively visiting workplaces to ensure correct interpretation and compliance with guidelines. I'd put money on XPO Logistics getting a knock on their door today as they've been tagged as the epicentre of a COVID-19 spike in Swindon.
Assuming you've approached the Risk Assessment phase with a sense of 'healthy paranoia' and have a robust 'Return to Work Control Plan' in place, that's been shared with employees and their feedback and ideas accommodated AND IMPORTANTLY, communicated that via a consistent induction Training Programme, you still have some issues to consider.
What if employees don't want to return to work?
Ultimately, if you've equipped your workplace to maintain social distancing under Government guidance with screens, PPE (Personal Protective Equipment), etc in place, then employees can be told that they must return to work and normal workplace rules, and employment law consequences, will apply if they refuse. But caution here. HR Lawyers, Lewis Silkin advise:
"A blanket requirement for all employees to return to work would be a risky strategy for an employer to take". Read the full British Safety Council article here.
So for workplaces where there is a gradual return of staff, it might be possible to select staff based on their willingness to return first – some staff are eager to get back to their previous 'normality'. This may not go down well with all staff of course, so it is important to be open and communicative about mental health and well being and offer support to those that need it
Despite all your efforts to follow Government guidance and safety measures, some staff may still refuse to attend work on health and safety grounds. Section 44 of the Employment Rights Acts 1996 (S.44 ERA) grants employees the right to not suffer any detriment if they reasonably believe to be in serious and imminent danger which they cannot be reasonably expected to avert.
The current understanding is that COVID-19 is capable of being considered a serious and imminent threat, meaning employees are entitled to not attend work (or leave work if they have attended) and not suffer a detriment (i.e. be disciplined or dismissed).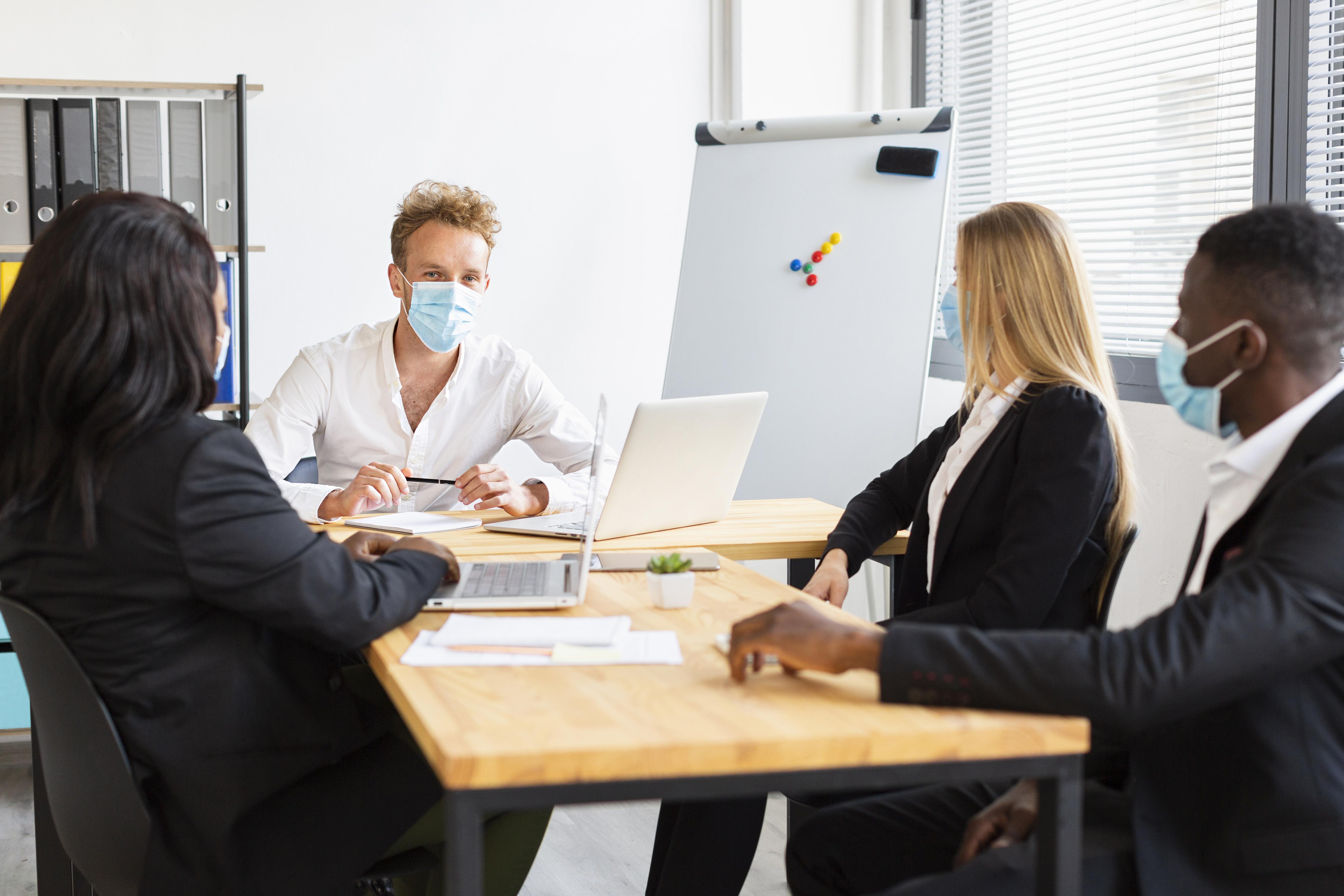 What do you do if an employee refuses to return work, citing S.44 ERA?
There is an upsurge in Google searches for "Can my employer make me go back to work" and I'm guessing  the 'worried well' and the 'at risk' groups are asking the same question. A big risk to your business is copycat behaviour. As there is no case law to establish how the employment tribunals will rule on the issue of pay relating to COVID-19 specifically,  mitigation of risk might be the most sensible approach. If an employer continues to pay an employee who refuses to attend work, citing S.44 ERA, then there is no incentive for other employees to attend work either as they can also refuse to attend work, cite S.44 ERA, and be paid in full to stay at home.
If possible, and in accordance with Government guidance, employees should be told to work from home (if possible) or remain on furlough (if still available). If either of these is not possible, and the employee continues to refuse to attend work, a period of unpaid leave could be granted (and cover for their role organised if appropriate).
If a court later rules that not paying them is unlawful, the remedy would be to pay them what they would have earned (at the time, not the current rate of earnings). Therefore, employers could accrue the earnings so that funds are available to pay the staff their unpaid wages if ordered to do so (which might possibly be a few years later). This means that the risk sits almost entirely with the employee.
It's important that employees should not be disciplined for refusing to attend work in these circumstances. In fact, Section 100 of The Employment Rights Act 1996 protects UK workers from being dismissed on health and safety grounds and any dismissal where Section 44 did apply, and Section 100 now applies, would be regarded as automatically unfair.
Author: Martin Smith
Great training starts with a great conversation…