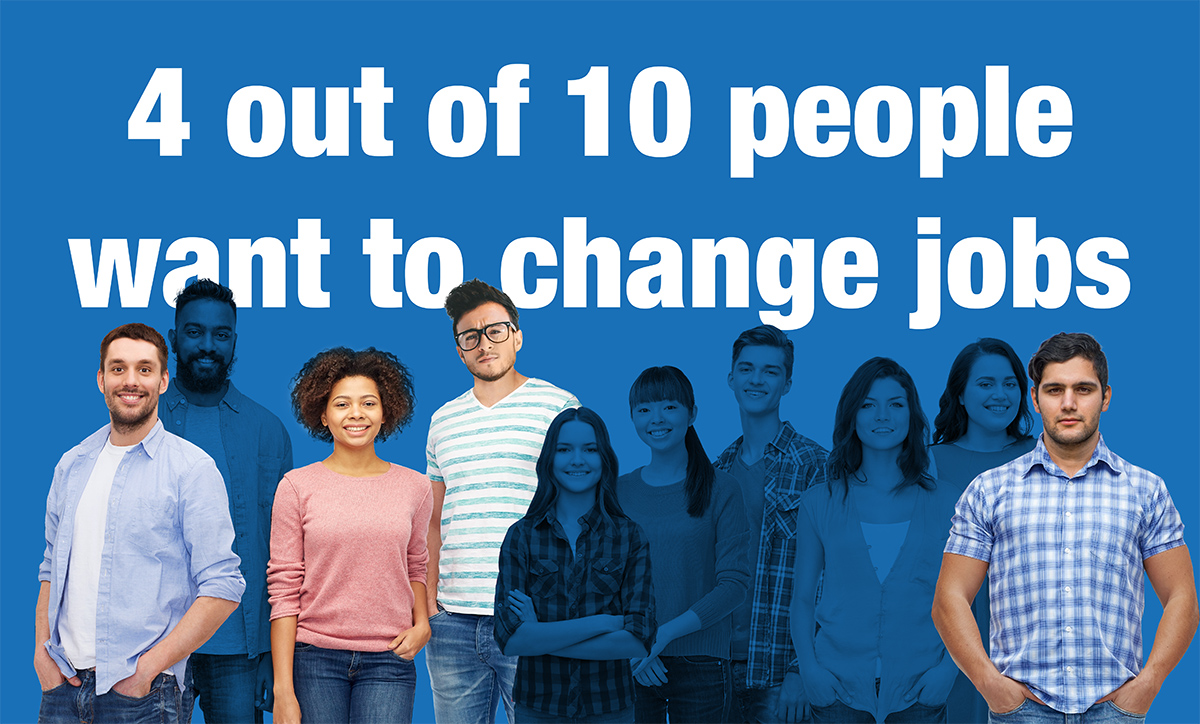 How To Retain Your People In
'The Great Resignation'?
Brexit, pandemic burnout, and the biggest decrease in population since World War 2 have led to record highs in job vacancies, so here we stand facing 'The Great Resignation'.
This is a worldwide problem, with almost a quarter of workers actively planning to quit their jobs in the next few months.
A recent survey by Randstad UK, confirmed that 1 in 4 employees are planning to quit in the next 3 months, when normally the company would expect only 11% of workers to move jobs every year. Fascinated by these statistics, we conducted a recent poll of various UK businesses and we found that:
 38.5% Left their jobs because of burnout
27.2% Left their jobs without another one lined up
34.3% Left their jobs to find something better
The pandemic has given people the opportunity to re-evaluate their job satisfaction and they are willing to change roles if their needs are not met. Randstad found that an overwhelming 67% of people felt either confident or very confident at the prospect of moving to a new employer.
The importance of employee autonomy for retention
To increase retention levels, companies need to look at investing in their people and critically put workplace culture at the top of the list alongside well supported leadership across all levels.
Hybrid working is catching a lot of people out when it comes to managing their remote teams successfully. It's probably fair to say that most business leaders have not been 'schooled' in how to manage teams remotely, but with Covid-19 forcing the change, it is how we react to the shift that is paramount to the long-term success of a business.
Westfield Health have recently produced 'the emergency exit report' announcing that the employee retention crisis in the UK is ripe with "only 17% of those looking to leave said there's nothing that could be done to make them stay, suggesting an opportunity for employers to put new measures in place and improve the employee experience."
Force Four's 5 ways to fight the great resignation and galvanize employee retention:
1. Create Transparent Expectation
Employees should confidently say 'I know what is expected of me' and 'I have a clear understanding of the companies' structure and shared purpose and goals.' Focus on training and wellbeing programmes plus diversity and inclusion initiatives, to create a 'people first' culture that is vital to recovery.
2. Provide Psychological Safety & Autonomous Working
In a comfortable working environment, employees should feel free to share ideas and concerns, without being judged or criticised. Employee autonomy is all about giving employees the freedom to finish work on their terms, in pursuit of a common goal. Workers are provided with the tools required and trusted to succeed in the task. Autonomous thinking allows teams to see their value and thus improve motivation and engagement levels.
3. Provide the Right Tools
Give your people the right tools for the job. We need to equip them both physically and mentally to tackle the everyday with a positive outlook. We are more than aware that the pandemic required us to splash out on equipment to support staff members working from home, however we aren't talking about providing the most expensive laptops and latest gadgets. What is significant is that we strive to truly understand what our people need and ensure that we do not cause any frustrations to allow them to succeed in their daily role.
4. Don't forget about the importance of Human Connection
People want to feel like they belong, we are designed for community. Therefore, to have employees sustain behaviours, we need to make sure that we are helping the emotional side of their brain connect with others and their actions. Feelings can drive the desire to change and once the feelings are repeated enough times, it will cement and form a sustained behaviour, or habit. At the end of the day, the research clearly shows that people quit people, not jobs!
5. Aim for Personal Fulfilment
Employees are increasingly seeking a work-life balance with increased support from their employers. The Emergency Exit report also claims that flexibility is key, with 43% prioritising remote working options. Leaders must be transverse in communicating clearly and honestly with their teams. To retain your staff, they must know that they matter, that clear career paths will be communicated and that investment in training is more important to your learning culture than ever before.
On a final note, let's lead by our own values (link to values workshops) and trust our teams to deliver in performance and loyalty. Sammy Rubin of @yulife, talks in a recent article about how the 'great resignation' could be our greatest renewal. Now, this is something we can get on board with, let's make good changes now to show our staff that we respect them and that they have the support they need to achieve career progression and create better leaders from within.
Talk to us to find out how we can help you build a solid foundation for positive change aligned to your organisational culture and values and training goals.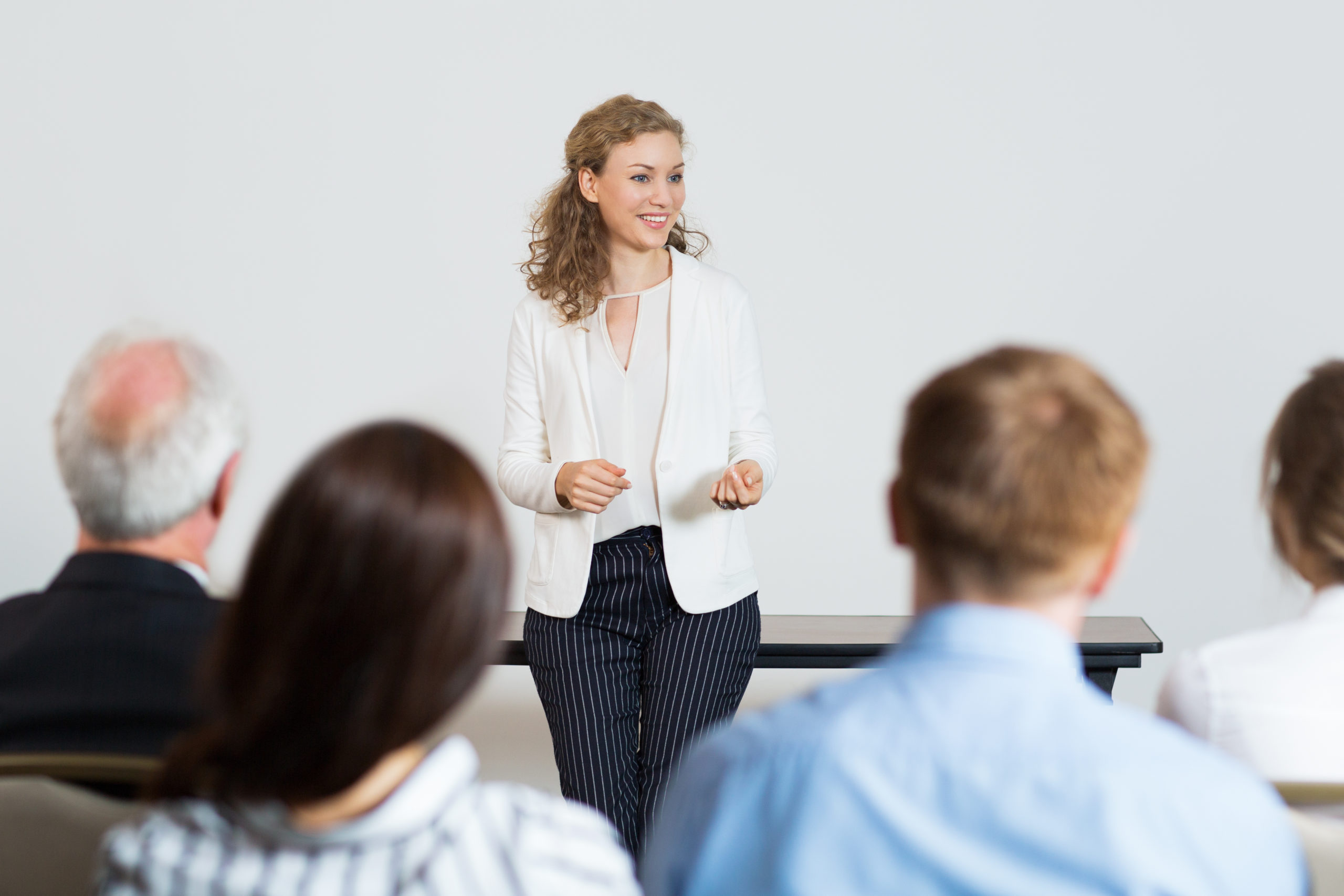 Great training starts with a great conversation…