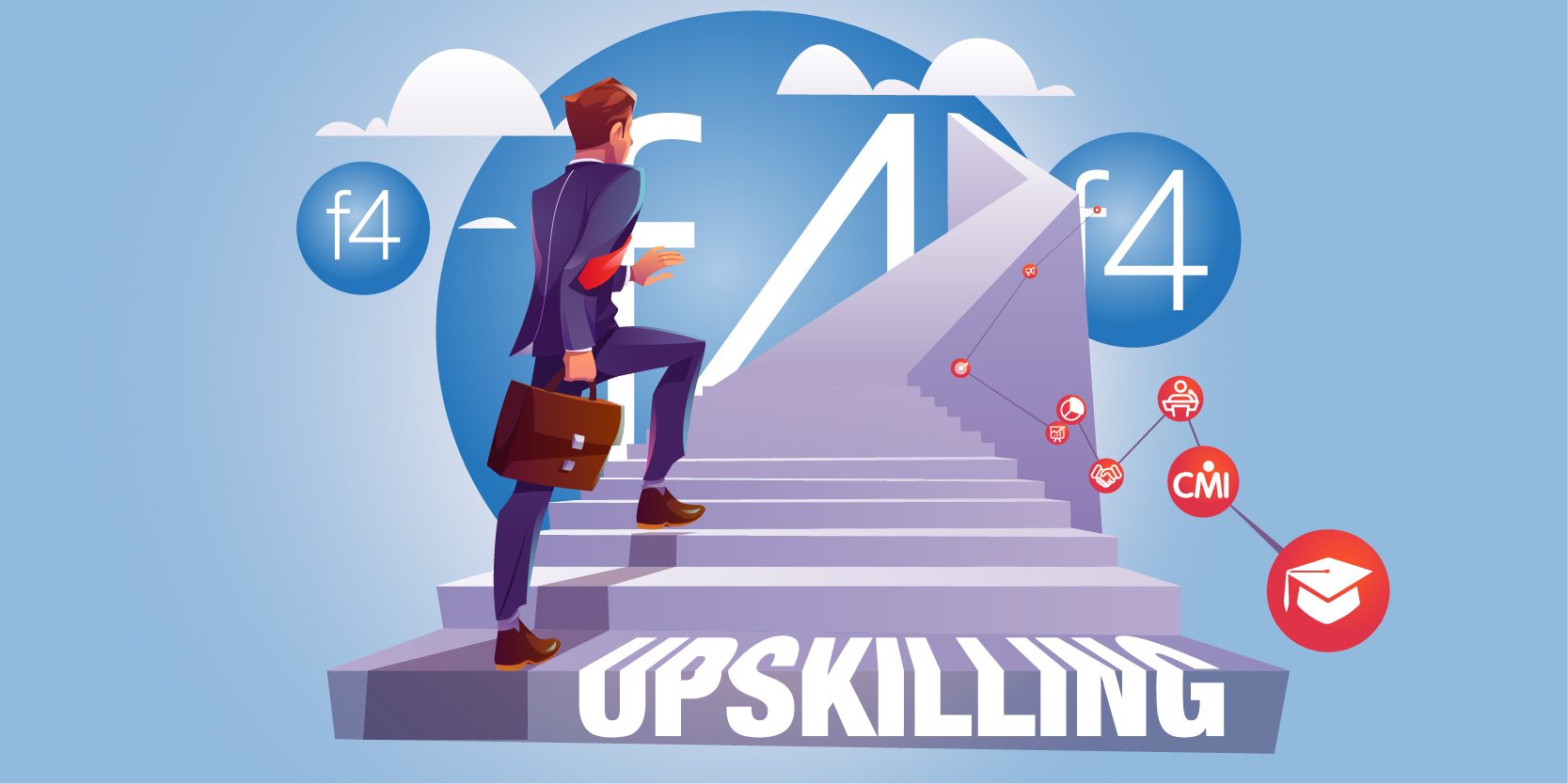 Why ignoring 'upskilling' could
destroy your business…
While immersed in a recent article by PA Life 'Why upskilling is more important now than ever before', we found ourselves nodding along vigorously as we have been banging this particular drum for many years and are now seeing an unprecedented surge in enquiries from companies that are desperately trying to play catch up.
"Upskilling is always essential… and efficiency improvement alongside core interpersonal skills (such as) digital literacy, strategic and innovative thinking, and leadership." – PA Life
As we know, the pandemic has had a significant impact on the job market, supply chains and trade. Brexit has not helped with the growing workforce shortages and business owners are now forced to consider changes the transition to a green economy will bring. Research also suggests that we will soon see a post-pandemic boom in the UK economy. Undoubtedly, this means that a higher number of roles will become automated and there is no question that people will have to upskill to qualify for alternative jobs and career development.
Let's look at some of the benefits upskilling can bring to your organisation and your people.
1. Boost in employee satisfaction = Boost in organisation productivity
Learning helps us with personal and professional development. Continued, supported training programmes at work will keep employees at the top of their game. As new skills are learnt, the company will gain a competitive advantage in the market thus leading to increased profits.
Essentially, upskilling your people improves their confidence, self-esteem, and motivation. A company with satisfied employees will have lower staff turnover levels keeping all learned skills and qualifications within the organisation. For further reading on employee retention, check out our Great Resignation Blog.
2. Focusing on employee development will improve your employer branding
Employer branding is the process in which companies appeal to new talent. By displaying a strong employee development ethos as part of your culture you will become more attractive to prospective candidates with more lucrative CV's while reducing your recruitment time and costs.
3. Help to close the digital skills gap from within
Most roles now require technical proficiency and a good knowledge of digital capabilities. While millennials and Gen Z have been immersed in a world where their digital talents are celebrated in the workplace, our attentions must go to existing older employees to retain their knowledge and industry expertise to bridge the gap and maximise the potential of our employees.
Why soft skills training is now critical to business success?
Technology advances organisations in many ways, but it struggles to develop human interaction. Companies and their managers will be looking for transferable skills, both in vocational and soft skills when hiring and promoting in the next few years. They will favour those who have adapted in a changing socio-economic environment and taken the initiative to develop themselves.
According to the Industrial Strategy Council, 2.1 million workers are likely to be acutely under-skilled in at least one core management skill (leadership, decision-making or advanced communication). Communication, problem solving, critical thinking and networking are all important soft skills that must continue to be taught to employees to have a well-balanced skill set. Ann Francke, Chief Executive of the Chartered Management Institute, comments:
"The vaccination programme rollout offers some glimmer of hope for a return to a new normal, but we are concerned that the government is not seizing the opportunity to ensure that we have a workforce with the skills that business leaders have said are pivotal to success. The pandemic has seen a dramatic change in working practices, with many businesses being forced to change their operating models at pace. These changes may become permanent. This is a golden opportunity for the government to invest in building a solid foundation for the future. Mr Sunak must act now to ensure management and leadership skills are at the forefront of Build Back Better."
Upskilling is 100% more important than ever before and could be your saviour in a post-pandemic world. The time to act is now – you can upskill your teams quickly with CMI's NEW Bitesize Courses. Bitesize is an innovative series of practical online programmes which cater to the growing demand for micro-learning.
It takes just 4.5 hours to complete a CMI Bitesize course and on completion the learner achieves Foundation Chartered Manager status. Bitesize is seen as an introduction to CMI Level 5 formal qualifications as it is aimed at aspiring or practicing managers and team leaders. Bitesize focusses on relevant and key topics and include lots of practical guides and tools to support management progression.
Force Four offer recognised CMI Leadership and Management qualifications from Level 2 (GCSE equivalent) to Level 7 (masters degree equivalent) supporting Leaders and Managers at all levels and at all points in their career. We work collaboratively to determine your goals and objectives and explore the course options to ensure that the Leadership course is right for you and your desired outcome.
To compliment the CMI qualifications, here at Force Four Training we offer a vast range of soft skills training courses for leaders and managers, browse the full list here Soft Skills | F4 Training. Undertaking soft skills training alongside the CMI qualifications enhances the learning experience as the soft skills offer the tools to become a well rounded leader.
To discuss how any of our courses could support your professional development, why not have an informal chat with our F4 Training team? Office hours are Monday to Friday 9am – 5pm 0800 470 4441.
Great training starts with a great conversation…