If you're a confident speaker looking to enhance your current skill set or if you have little or no experience in presenting to a group, this bespoke course will develop your abilities enabling you to present with confidence and oomph.
Whether you find yourself speaking in public, in the boardroom, or in front of your team we address the areas that you would like to improve on, from tackling nerves to enhancing your current speaking skill. You will receive motivational and formative feedback from the group and the Force Four professional course facilitators on your presenting style. You'll take away tools and skills to support your continued presenting success.
Who should attend:
Experienced speakers who are looking to refine their presenting skills or those who have never presented before, our course is tailored to your individual needs. Whether you're presenting to a group of 2 or 200 this course will leave you proficient and confident in your presenting skills.
Objective
This course will hone your presenting skills and refine your presenting style by recognizing your current style and working on areas that need improvement.  You will come away with skills and tools to raise your confidence, allow you to go 'off-script', help you deal with difficult questions, deliver a clear concise message and make your presentation memorable for all the right reasons.
Module 1 - The Current Situation
Module 2 - The Science Part
What happens to us physically, mentally and emotionally that impacts our delivery?
Module 3 - The Audience
How to deal with different types of challenging audience members, the difficult ones and the over eager ones.
Module 4 - The Trusted Critique
Together we review each delegate and explore their strengths and areas for improvement.
Module 5 - Making You Better
Using all the knowledge we have gathered, we explore how to make you better.
Module 6 - The Presentation
Preparing a presentation, who is it for?
Avoiding death by powerpoint.
How to use your voice and your content, audience interaction and include any additional extras such as handouts and video content.
Final Assessment
Final assessment with follow-up plan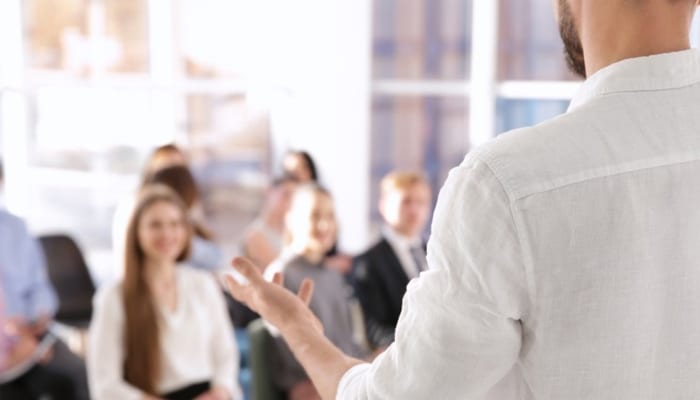 Leadership & Management Training
We're an accredited training provider for the Chartered Management Institute (CMI) range of courses. We are the only company in the UK to provide a specific Safety Leadership Training course pending accreditation by the CMI.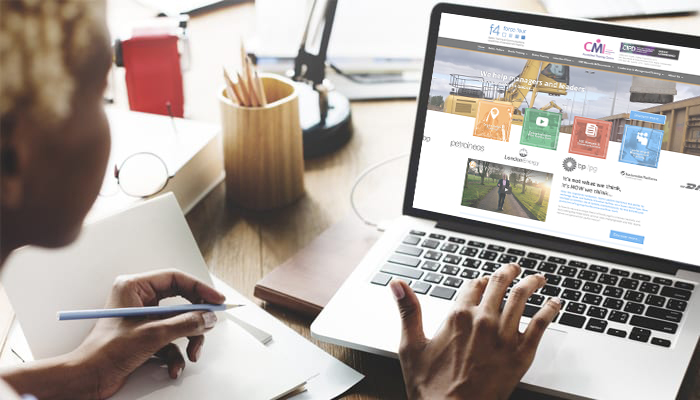 HSE Documents & Engagement Programmes
This is where it all started for us. For over 20 years we've been turning tedious HSE manuals into clear, engaging communications. We can script and check against latest compliance if you're too busy. Our approach is very different and our initial investment in getting it right for you is refreshingly simple, but incredibly effective.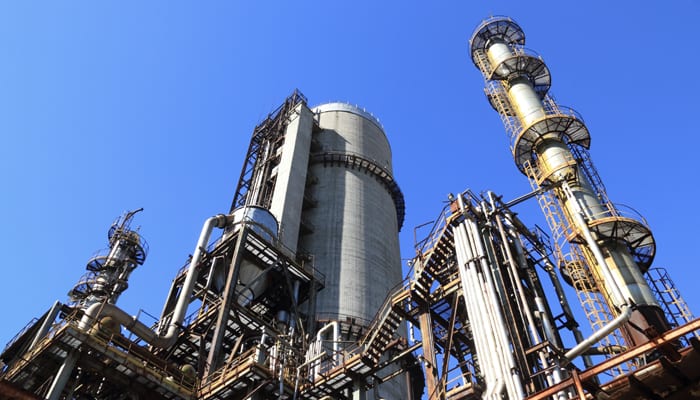 Onsite Safety Training
'Face to Face' fully immersive integration is at the very heart of our training. Our Award-Winning Training Programmes are proven to change safety behaviours in high-risk industries from oil & petro to waste management, rail and shipping.
Great training starts with a great conversation…