How do I keep helping the planet in lockdown?
With social distancing restrictions in place around the world to fight the spread of coronavirus, last month the world held a virtual celebration for the 50th anniversary of Earth Day.
Now more than ever, we have to reflect upon our relationship with the planet and our environment impact, amid this global pandemic. Nature can surprise us at any moment, at times with devastating consequences as evident over the past few months. It is a time when the health of the planet and its people has never been so important.
Earth Day was first celebrated in 1970 to demonstrate support for environmental protection. Gaylord Nelson came up with the idea for a national day to focus on the environment after Nelson, witnessed the ravages of a massive oil spill in Santa Barbara, California, in 1969. At that time there were no environmental protection agencies, no Clean Air Act, no Clean Water Act. – there were no legal or regulatory mechanisms to protect our environment.
OK, so as we try and wrap our heads around that let us join forces to recognise how far we have come, Earth Day co-founder Denis Hayes says, "Don't lose faith".
"It may be difficult for people to feel encouraged and hopeful for the planet amid the coronavirus pandemic, and before that, the horrific fires in Australia and California"
"It is depressing," Hayes said. "But I got a message for you: We've not reached the end of the line. We've still got time to be able to turn this around before we reach tipping points that do become irreversible."
Join us in 9 simple things you can do to help protect our planet:
Follow the 3 R's:

 

Reduce, Reuse, Recycle

– Cut down on what you throw away and follow the three "R's" to conserve natural resources and landfill space.
Volunteer – Take the opportunity as an individual or as a group when possible, to conserve, protect and clean up your community.
Conserve water – Be wiser about your water consumption and protect our oceans. For water saving tips at home during lockdown: Water saving tips during lockdown
Choose sustainable –  Opting for sustainable fish helps protect fish stocks from over-fishing and guards the marine environment: How to buy sustainable fish
Cycle/walk more. Drive less – It is undeniably clear that levels of air pollution have reduced during the pandemic, we must learn from this and reduce our fuel usage.
Shop wisely – Buy less plastic and try, try, try to remember your reusable shopping bags every time you go to the supermarket. At a recent click and collect visit I transferred my groceries from the supermarket bags to my shopping bags and gave them back to the operative to reuse.
Be Energy Efficient – Now that a lot of us are working from home, have you thought about the extra energy usage for running your home office? Powering our computers, lighting your desk and putting the heat back on (it is Britain after all!), these will all reduce our energy efficiency in the home. Make some changes to your 'new normal' where you can, to help the environment.
Plant a tree – Help save energy, clean the air, and help combat climate change. Trees and plants provide food and oxygen; it is that simple. Happy gardening!
Choose non-toxic chemicals – Don't send chemicals into our waterways. Choose non-toxic chemicals in the home and office: Some of the best non-toxic domestic products to buy
Food for thought? Take a listen as industry experts talk through the environmental effects of food waste. This podcast from the Energy Institute, asks 'how we can feed the world without destroying the planet?' Food Waste? Not cool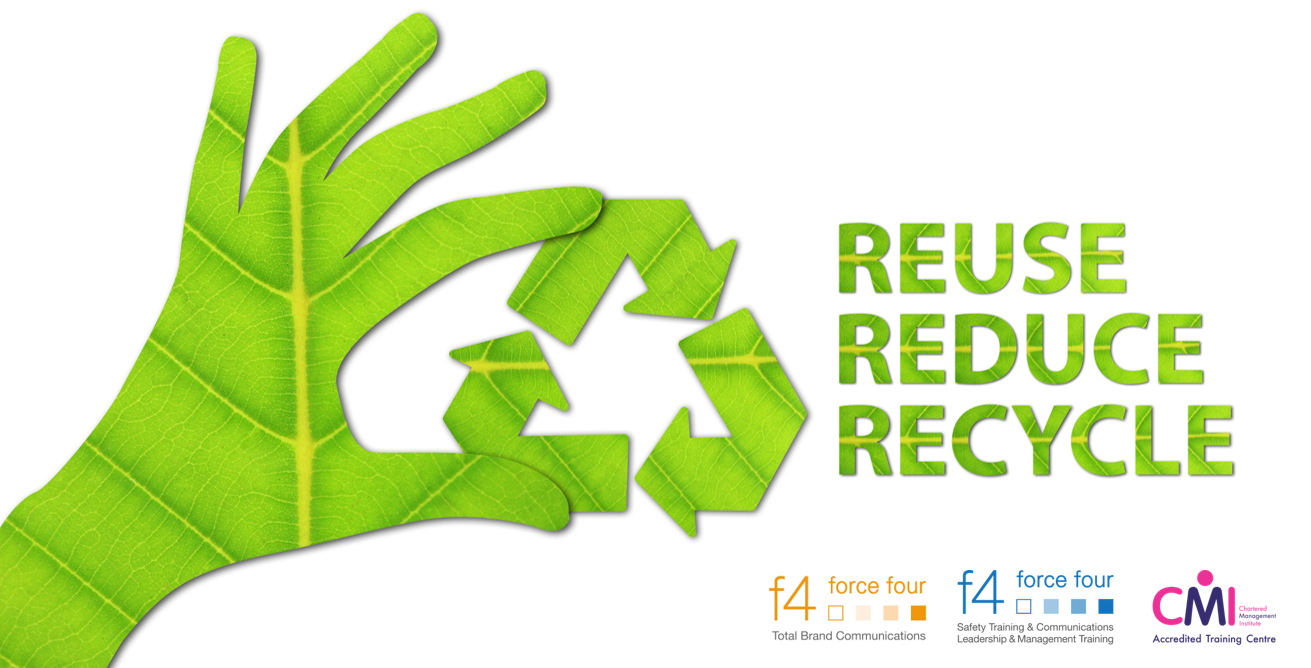 Great training starts with a great conversation…