How will

YOU

encourage a safe a return to work after lock down?
People who are unable to work from home can now return to their jobs as part of the Government's partial easing of the lock down restrictions. However, since the new guidance was published on 10 May 2020, there have been serious questions about how we can all go back to work safely during the pandemic.
Even with the new guidance in place it will be up to you, as a business leader, to ensure you do not put your staff 'in harm's way'. You will need to focus on the Government requirements and create an environment that is safe, respectful of mental health needs and, fundamentally, hygiene focused. Unless they feel safe employees will not want to return and customers will stay away thus harming livelihoods and our public services further.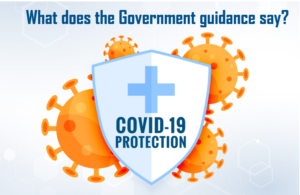 The Government, in consultation with industry, has released        eight separate guides.
These cover a range of different types of work, for example,           construction; factories, plants, and warehouses; research                 facilities; offices and contact centres to name just a few.
   View all Working Safely During Coronavirus Guides           here.
The following information may help you to understand and implement these key points, as we move into phase two of lock down:
1. When should I restart my business after lock down?
Most importantly we are still being advised to work from home if possible.
If you cannot run your business remotely or if your workplace has not been told to close, you can make the necessary plans to reopen when it suits you providing you follow all the safety guidelines.
Set an example to your workforce by walking or cycling to work instead to reduce the use of public transport. As a business leader, make sure you are listening to the needs of each individual staff member so that you can provide extra support to those who might be more at risk if they commute to work via public transport.
You may also consider increasing car parking spaces and setting up changing rooms for staff to change their clothes before and after work.
 2. What is a COVID-19 Risk Assessment and do I need to publish one?
All employers with 50 or more staff should publish a Covid-19 Risk Assessment.
Start by downloading a free copy of the HSE's 'A brief guide to controlling risks in the workplace' here.
We would actually recommend that any business should carry out a written risk assessment AND method statement for all common tasks. You will find example Risk Assessment Templates for all sizes and types of businesses on the HSE website. If you cannot find your industry listed, pick the one closest to it and adapt it for your own workplace.
 "Remember: A risk assessment is only effective if you and your staff act on it. You must follow through with any actions required and review it on a regular basis." – HSE
Once an assessment is completed, employers are expected to display a notice in the workplace to show their employees, customers and other visitors that they have complied with the Government guidance on managing the risk of COVID-19. A downloadable notice is included in the documents online: Staying COVID-19 Secure.pdf.
Communicate! Communicate!
We strongly advocate that communicating the plan with all of your employees is a crucial part of managing the risk. By all means put up your posters, but we believe that it is critical that you physically or virtually 'walk' your staff through the risk assessment, allowing them to ask questions, so that everybody is on board and fully understands the implications of their actions.
3. Am I required to provide Personal Protective Equipment (PPE) for all staff?
You must first assess the risk and see if it can be eliminated entirely.
If that is not reasonably practicable, you will need to look at a range of methods which can minimise the risk of harm.
The Government's guidance emphasises that:
COVID-19 risks need to be managed through social distancing, hygiene, screens, fixed teams or partnering, not through the use of PPE.

Workplaces should not encourage the precautionary use of extra PPE.

In the event that your risk assessment did show that PPE was required, you would need to provide it.
There is a distinction between face coverings and PPE. Depending on the environment you are working in, fabric face masks might do the job, but it is really important to not rely on them as a risk management strategy.
Employers should always support employees in using a face covering safely if they choose to wear one and provide relevant training where necessary.
4. What practical steps can I take to mitigate the risks?
If you cannot enforce two metre social distancing in your workplace, you should re-design work spaces to manage the transmission risk of COVID-19.
Tools such as social distancing floor stickers (you can call us to order these if you don't have a supplier) make this a little easier — offering your employees guidance and reassurance that they are not getting too close to each other.
Managers should consider:
Installing perimeter barriers

Staggering start times

Creating one-way walk-through's

Opening more entrances and exits

Changing seating layouts in break room

Creating workplace shift patterns
You could also look at implementing fixed teams, this will help manage the situation by minimising the number of people in contact with each other.
5. Do I need a reinforced COVID-19 cleaning service?
Begin with a fresh slate, literally. The Government advises reinforcing all cleaning processes so try to create the safest and most hygienic space possible.
Workplaces should be cleaned more frequently, concentrating on everyday surfaces such as door handles, light switches and keyboards. Employers should also provide hand washing facilities or hand sanitisers at entry and exit points.
We would certainly advocate the implementation of an enhanced 'COVID-19 deep clean' at your premises before employees return to work. Your staff need to see that you are going above and beyond for their health and well being at this worrying time of change.
6. How can I support my employee's health and well being on their return to work?
Offering support to your employees as they return to work is essential for their mental health.
Each member of staff will likely have felt the impact of this crisis, and whether that has manifested itself in anxiety, financial concern, or loneliness, you will need to identify the differing levels of support required. Make sure to hold one-to-one virtual meetings with those employees who are feeling stressed or worried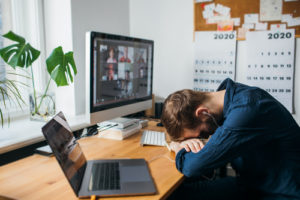 about the situation before you reopen your doors. The only way you will be able to offer the support for each staff member is to take the time to understand their needs individually.
In addition to these back-to-work meetings, be sure to provide ongoing emotional support for the entire workforce. For more information and guidance, consult the resources available at Mind UK.
"We are in uncharted territory here… so let's continue to 'over-communicate' with our teams and work together to manage the change positively and with sensitivity to everyone's individual situation."

Read full blog here: Managers Assemble! 
So here's the thing, the guidance we are receiving cannot possibly cover every business situation, but hopefully it will help you think about the sort of issues that you will need to consider as restrictions begin to lift.
For continuing resources keep up to date with the Latest Government Advice and for further help in understanding and assessing the risk of COVID-19 please give us a call on 0800 470 4441. We are happy to chat through your options and help you ensure that your return to the workplace is smooth, safe, and positive.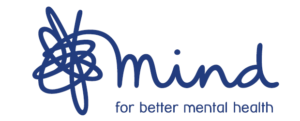 Great training starts with a great conversation…